EMPLOYEE SPOTLIGHT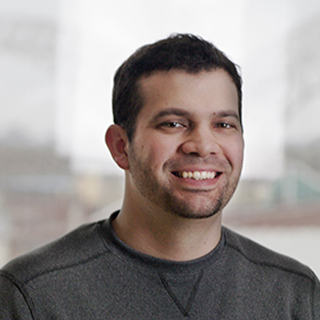 Matt Ferguson
Front-End Web Developer
TMP Louisville office
Matt Ferguson is a front-end web developer at TMP Louisville, but not long ago he was working in a completely different field, searching for work he could feel passionate about. Thanks to innovative job-training program, Code Louisville, Matt discovered his love of coding and uses it every day at his job at TMP. We talked to Matt about what coding has taught him and why he mentors those following in his path. Get to know Matt Ferguson, Front-End Web Developer in the TMP Louisville office.
TMP: Did you have an "Aha" moment while in Code Louisville?
Matt Ferguson: Yes. Before Code Louisville I was not sure what type of development or programming I wanted to learn. I took a few college courses about different programming languages but really didn't know where or how to apply them. Code Louisville gave me a 3-month, in-depth introduction into front-end web development. I decided this was something I could do for a living and enjoy it.
TMP: What is the career trajectory for a web developer?
MF: I think a developer can take their career as far as they wish. A simple job search for 'developer' will show you that. It all depends on what you want to learn, what drives you, and what you enjoy doing. I enjoy what I do right now as a front-end web developer and feel I still have a lot to learn. I have spent a lot of my free time lately working with PHP and learning server-side languages. This could be something I might pursue in the future as I learn more.
TMP: What personality traits do great developers share?
MF: I think most importantly the ability to learn. With the industry evolving daily, developers must have continuing education in order to be successful. With that, comes discipline to take the time to learn. Sometimes sitting in front of a computer for an online course does not sound as appealing as watching TV or going out to dinner, but great developers put in time to sharpen their skills.
TMP: How are you helping beginner coders and why is it important to you to give back?
MF: I worked as a mentor last winter with Code Louisville to assist beginning programmers in their journey. I plan to do that again and I'm still in contact with some of the students from my class. It's important to give back because I am forever grateful to Code Louisville. They gave me a career I'm proud of and excited to do.
On my personal journey, not once has someone told me they didn't have time for my questions – whether that be Code Louisville, friends in the industry, or co-workers here at TMP. The development community is a group where everyone wants each other to succeed and I'm no different. I certainly didn't think 5 years ago I would be able to code for a living. If I can inspire or help someone else get there, then I'm happy to do so.
TMP: Have you had any continued education opportunities at TMP?
MF: I haven't participated in any formal trainings, however, I've learned so much from the other developers I work with here. Any time any of us finds something online, or creates something that could help future development, we share it. Also, looking at other developer's code has helped me find ways to be more proficient in my own work.
Want more? Hear another Code Louisville success story from Matt's co-worker and fellow developer, Laura Anderson.
Want to work with Matt and people like him? We're looking for creative, dynamic and outside-the-box-thinkers. View our available positions and apply today!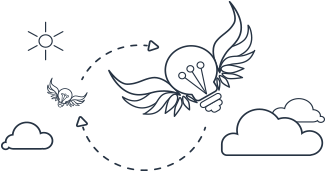 Creativity. Imagination. Vision.
Work at a place where everything and everyone around you is inspiring.